Managed by Cornwall Wildlife Trust in partnership with the Friends of Churchtown Farm for use of the community.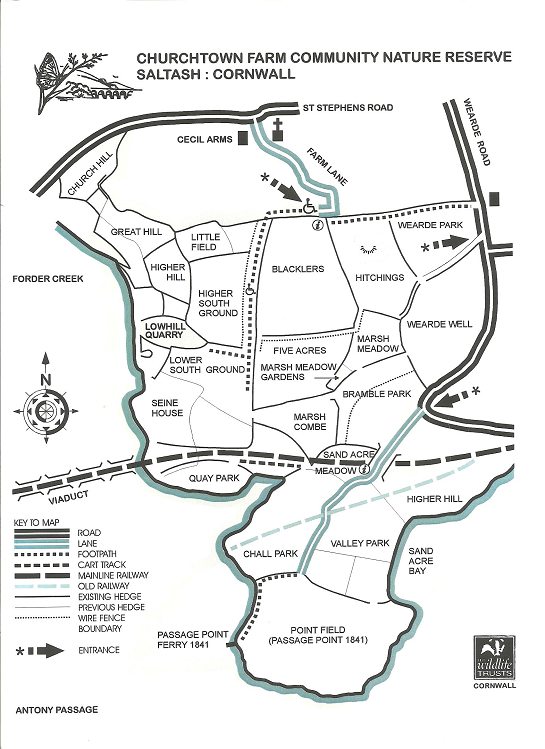 Upcoming Events
What: BUTTERFLY WALK with Members of Butterfly Conservation

When: 15 Jul 2023 08:00 to 08:30

Location:The Cecil Arms, St. Stephens Village

Details:Meet opposite the Cecil Arms in St. Stephens Village. Wear suitable clothing and footwear. Children must be accompanied by an adult. No dogs please

What: 'ACTIVE VOLUNTEERING' Ragwort Pulling

When: 29 Jul 2023 11:00 to 12:30

Location:Wearde Road entrance

Details:Activity led by members of the Cornwall Wildlife Team. Meet at the Wearde Road entrance. Please bring gloves (if sunny/warm please bring sunhats, sunglasses, a drink and perhaps insect repellent/cream) Well behaved dogs permitted.