Managed by Cornwall Wildlife Trust in partnership with the Friends of Churchtown Farm for use of the community.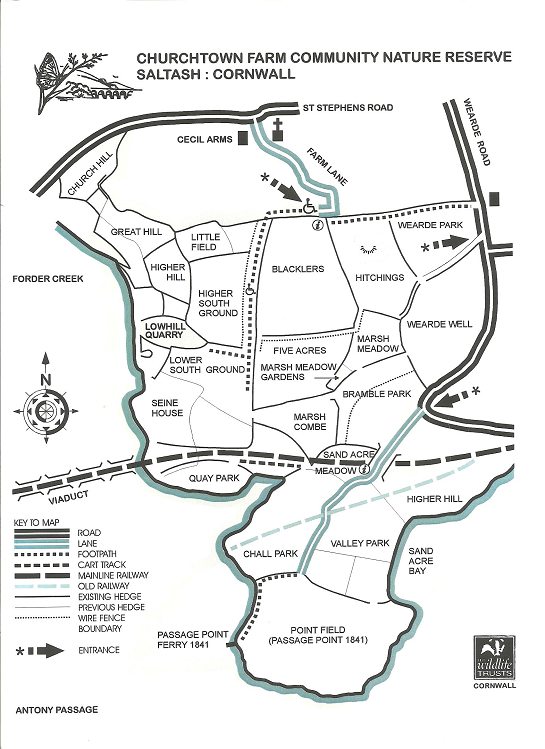 Upcoming Events
What: WINTER SOLSTICE WORK PARTY with Stuart Mathieson (South East Cornwall Reserves Manager)

When: 21 Dec 2022 10:00 to 15:00

Location:Meet at the main entrance in Wearde Road

Details:A hedge laying event with baked potatoes and marshmallows. Bring work gloves if you have them, sturdy boots, warm clothes you don't mind getting muddy and water proofs. All other tools are provided. Participants need to be reasonably fit, bring plenty of fluids to drink and a packed lunch. For more details telephone 01752 844666.